Readers' feedback
5-start review of 'Decoding'
Robin L. Sanders from Suffolk in the UK has written that 'Decoding Eurocode 7' is:
"The guide to Eurocode 7"
The full review is as follows:
"Andrew Bond's book provided an excellent review and analysis of Eurocode 7 and sets it in context with the other Eurocodes. It is to my mind unique in its detail and it is a book that every geotechnical engineer should have on his/her desk."
You can also read this review on Amazon's webpage.
First review of the book
Tony Bracegirdle of GCG has written the first public review of 'Decoding Eurocode 7', in which he says:
'The appearance of Decoding Eurocode 7 is both welcome and timely ... The commentary and examples are not restricted to ... the UK, giving the book wide appeal and relevance ... I have no hesitation in recommending Decoding Eurocode 7 to both students and practitioners as an authoritative, practical text, representing excellent value for money. It can be taken in large doses or small and is certain to alleviate most EC7 headaches.'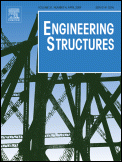 The full review can be found in Engineering Structures, Volume 31, Issue 5, May 2009, on page 1286. Click here to obtain a copy of this issue of the journal (or to buy a copy of the review alone at the outrageous price of $31.50!).
Other readers' comments
'I would like to congratulate you ... [on your] excellent book on EC 7! I think it is what is needed for practising designer, also structural designer. I am sure I am not only person enchanted by your book. But I believe that it needed ... months of hard work.' — Boleslaw Klosiński (Road and Bridge Research Institute, Poland)
'... a beautifully written and presented book' — Yul Tammo (Cornwall County Council)
'... read more about it in your splendid book' — Peter Gilbert (Atkins)
'Many congratulations on the book – a copy of which I am now the proud owner of! It really looks excellent and I am eager to start reading the content in detail' — Dr Ian Smith (Edinburgh Napier University)
'My copy of your book has been stolen already (well borrowed by our new engineer)' — Richard Dinnis (ArcelorMittal)
'The text was refreshingly clear and well written, and must have been well checked as there were very few errors' — Andrew Shackleton (Asgard Publishing Services, copy-editor)